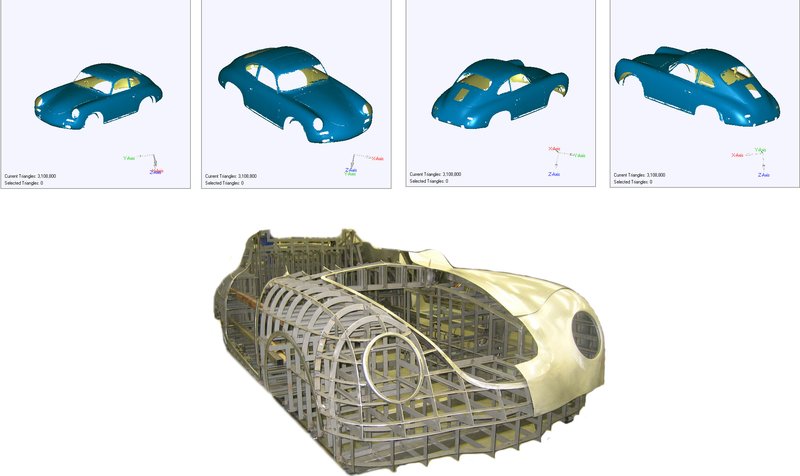 Matrix CAD Design 3D Scanning and Reverse Engineering
At Matrix CAD Design we specialize in 3D laser scanning and reverse engineering for a variety of fields. Our work includes Aviation / Motorsports / Medical / Molds/ High-End Car Restoration and manufacturing through all stages of product development, including final metrology and inspection. We have the capability to scan and produce tangible models for design, 3D part analysis, fixture design, part replication and Quality Inspection. Additionally, we can engineer those designs for improvements. No project too big, no project too small.
In addition to engineering and design support, we support scanner and software sales if companies are interested.

Our scanning specifications are as follows:
Accuracy

of our scanning is up to .030mm (0.0012 in)

Volumetric accuracy

of our scan units is 0.064mm (0.0025 in) and this is even with black, shiny or multicolored surfaces. (Yes, including polished or chrome!)

Metrology-grade measurements

: accuracy of up to

0.030

mm (

0.0012

in.), resolution of up to

0.050

mm (

0.0020

in.), high repeatability and traceable certificate
These capabilities are helpful in all types of manufacturing:
Automotive after-market production

Classic car restoration and reproduction

Concours d'Elegance

Aviation Production

Production part inspection

First Article inspection

Generating CAD data from existing parts

Scan molds/dies and generate updated CAD models from older legacy designs

Scan parts for fitment verification or reference data

Tool and Jig verification

Supplier Compliance inspection

Maintenance, Repair & Overhaul (MRO)

Dynamic measurement

Testing, simulation and analysis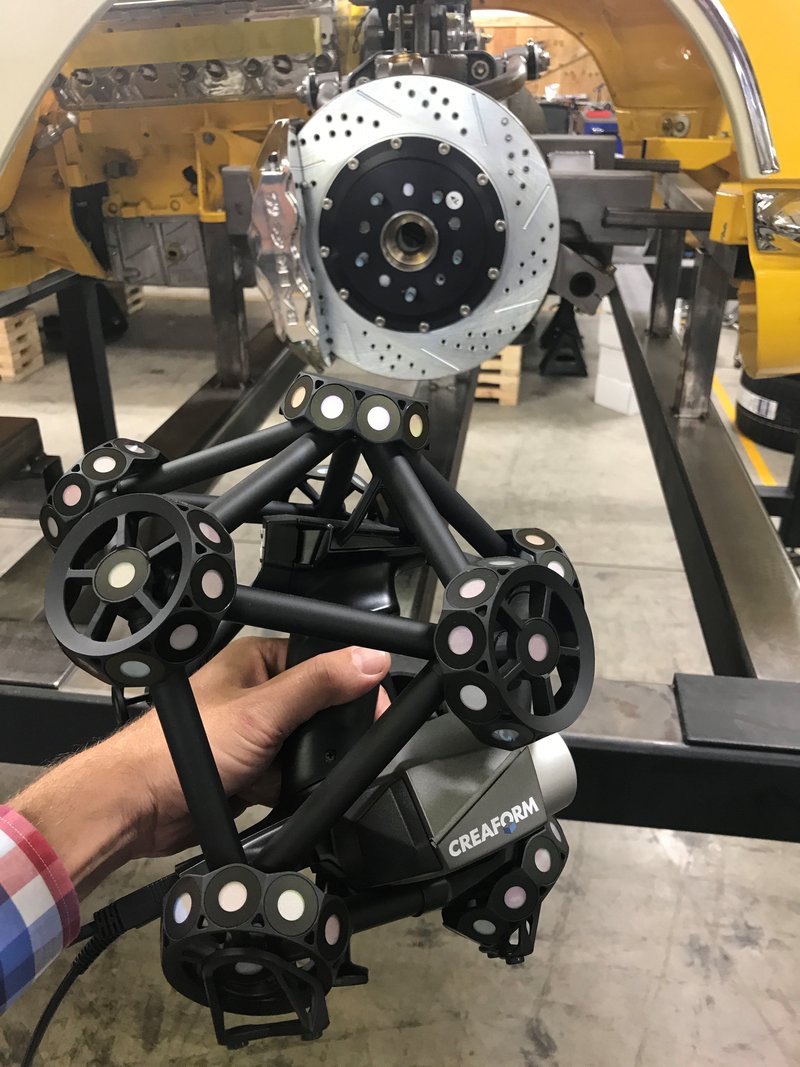 We pride ourselves in working with not just large businesses but small as well. We are prompt, consistent, and well qualified engineers that have a diverse background of engineering skills and experience. We are engineers that understand designing for manufacturability.
If you see a need for our capabilities, have any questions, or see an area where we can help you succeed in a project, save money, save time, as well as increase your engineering efficiency, feel free to contact us.
DEREK FRICKE
Vice President Engineering
Matrix CAD Design, Inc.
Owner-Engineering Director
FrickenFast